New Years Eve is Tomorrow! This means it is time to party down!!!
I never like to attend a party without being prepared. So, off to the kitchen I go again. Rather than more conventional 2010 cookie, I decided to make these adorable snowmen and snowflakes (I may have been inflenced by the 3 feet of snow we got over the holiday).
These flood cookies are orange-ginger cookies, with orange flavored icing. YUM! I absolutely love the way they turned out!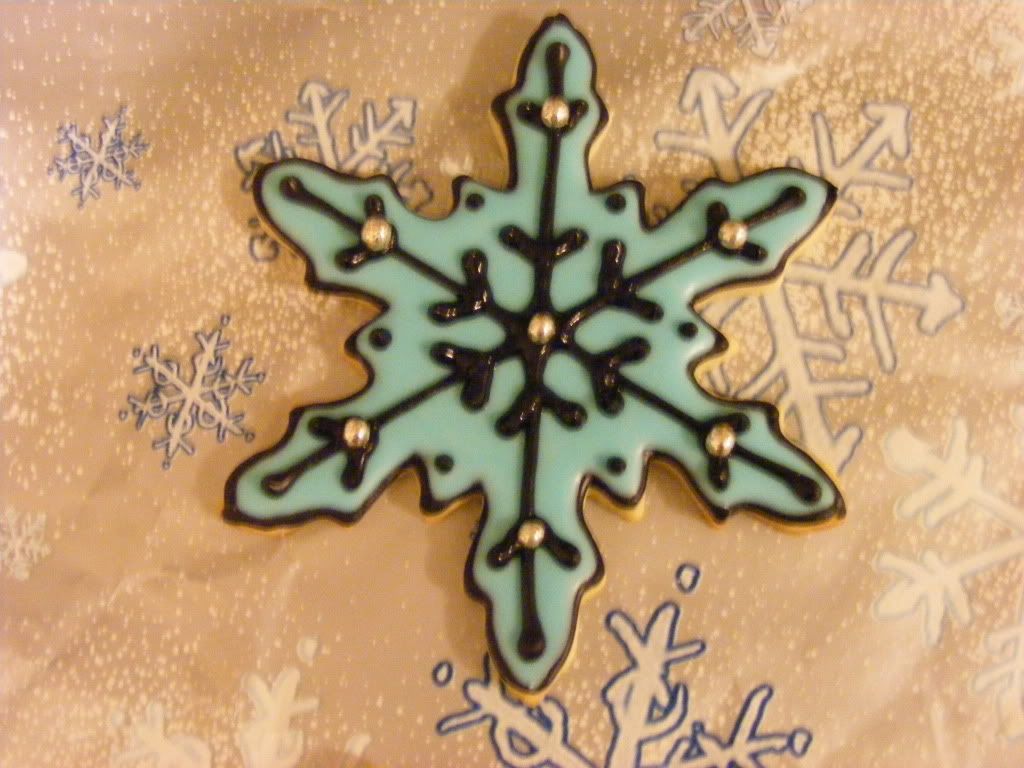 Of course 'Big Blue' is my absolute favorite. The teal-blue snowflake is accented by classy black. So pretty! I honestly do not want to eat these snowflakes; they look too good to eat! These snowflakes are 5 inches each, so more than enough for any kiddies who may wish to take them on!
Finally, because we got 3 feet of snow here in the 'Fort, I made these wondrous Snowmen. Now that I'm ready to go, I will wish everyone a Happy New Year. All the best for 2010!