No really, most people forget that the dog's name in the Grinch is Max. May be it is because I am a little silly, but I can't forget that kind of important information.

Anyway, ::
DOES A HAPPY DANCE ::
♪♪Tomorrow is Christmas Eve! ♪♪

For my Family, the eve is the most important day of the year. I am super excited! And now that our school's Christmas Concert is over, I can finally take a deep breath and enjoy it.

I was supposed to post these cookies up a few days ago, but found that I had NO time. I had a lot of those kinds of plans. So, here is the final cookie. Only two pictures of the process, but by now, you should be able to understand how I did it: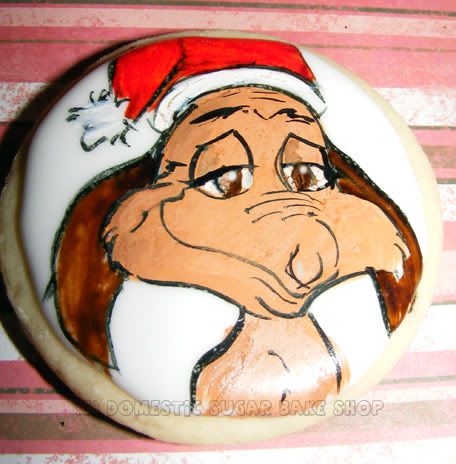 I may not have time to post over the Holiday season (But I have more cookies to post), so I am wishing you all a very Happy Christmas, Hanukkah or just the best for the season.