I have been one busy bee! In addition to helping Fort High with their set design for "Little Shop of Horrors,"I had the privilege of getting recognition from the Fort Frances Times (the local newspaper). The lovely Peggy asked me to do an interview, talking about baking and showcasing what I do.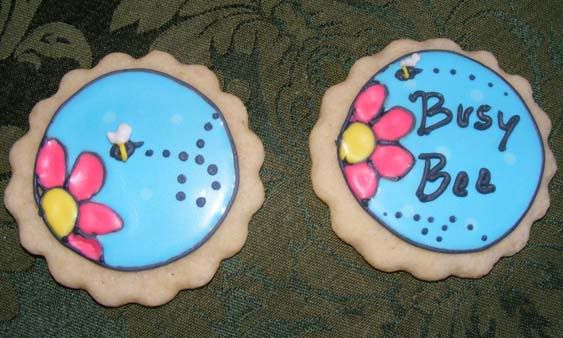 To say the least, I was excited. I made the cookies above to honor one of my favorite bakers, Bridget at
Bake at 350
. She recently made a similar cookie for her friend. Using her design, I added a little twist, making the Busy Bee Cookie.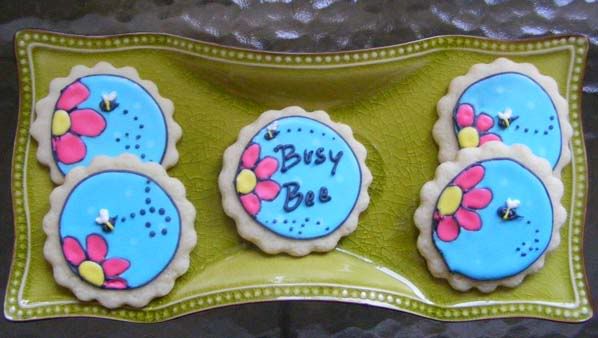 I think they turned out quite nice. I showcased these cookies at my interview, and presented Peggy and her crew with the cookies as a thank-you for the recognition. I honestly don't think I'm exciting, and probably didn't give a great interview, but I enjoyed the idea.
Thank you Peggy, hope your team liked the cookies.
Now, I had a little of the Blue (both light and dark) left after making the Busy Bees, so I decided to reattempt my favorite cookie: The Blue Whale.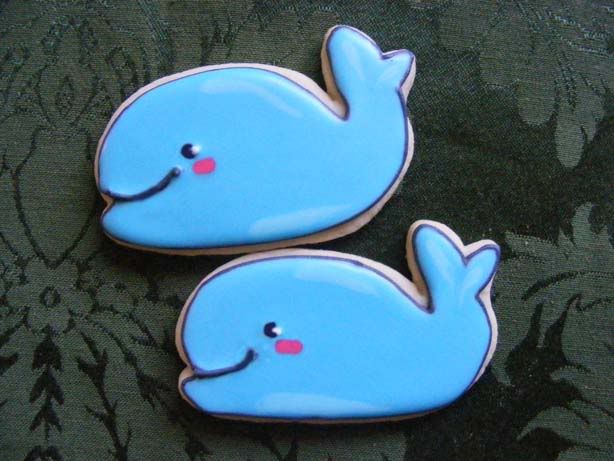 I think that the Royal Icing is much better than the other, corn syrup type; I just like the lines, and the smile. I think the black does a better job of making the whale look happy. I could not resist! Fat Happy Whales. :) Still, there are some bakers who make the corn syrup icing look easy.