HURRAY FOR SUMMER!
I am officially on summer break. Tests, reports, and all that other jazz are done for the season. Now, it is time to kick back and relax, and celebrate a great year. For some of us teachers, the end is nigh... one of our dear friends has retired (he did not die). Now, his big plans are to garden, and what better to do than to celebrate with a cake.
This is just a regular slab cake, decorated with chocolate buttercream (regular for the grass) and decorated with chocolate veggies and cookie crumble dirt. I think that smooshing cookies to make dirt was one of the many tricks my mom taught me that I use over and again! Totally great for cakes!
The posts are made of
MMF
cut to look like picket-fence posts. The lines in between are white piped buttercream.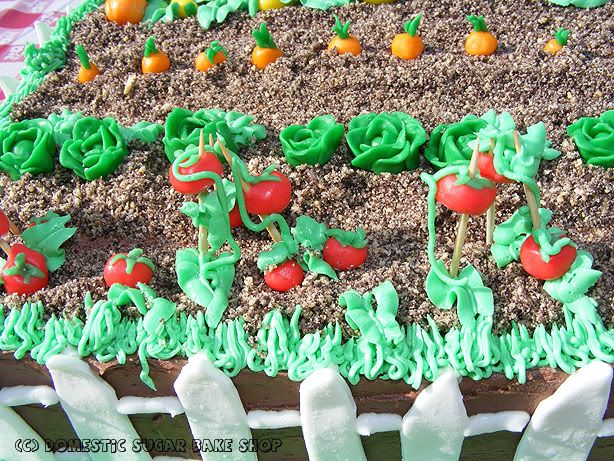 I made modeling chocolate veggies, then added some flare with regular buttercream. For lettuce, I used the regular Rose technique, adding 'pettles' or 'leaves' on through overlapping layers. For the tomatoes, I stuck them into a toothpic tripod then piped some green leaves and vines for effect.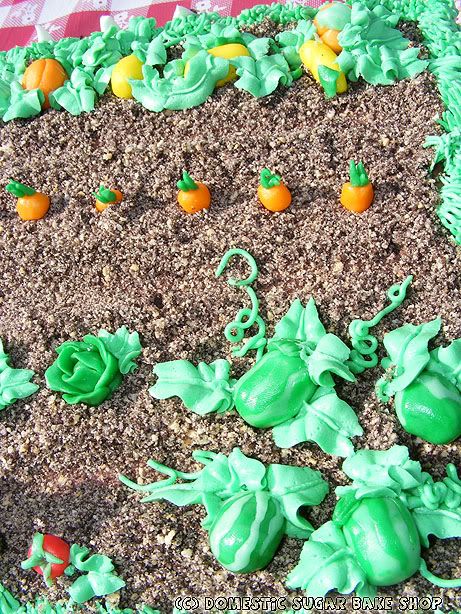 Add carrots (a favorite) and watermelons and we are good to go!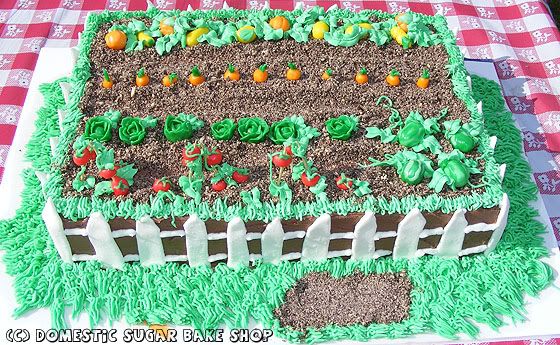 All in all, the effect was great. Said unnamed teacher requested no photos (he's shy), but that's all right! It was a great party, and a great cake, and he's a great teacher. We had a blast.
Well, I'm off for a few days vacation. I hope everyone stays safe. Play safe!