Another part of Cookie Theater, as per request: part two of Star Wars. This time, I used the cookie theme "Lego Star Wars." (note the Lego hands and heads). Just a little note: Hans and Luke were the same cookie, Hans Solo has it written on his chest to tell the difference :)
ENJOY!
Star Wars: COOKIE THEATER!
In our last episode, Luke Skywalker discovered the power of the Jedi, and the Force. After rescuing the princess Leia, Luke, Han Solo, and the gang blow up the Deathstar, a giant weapon capable of blowing up planets. While fighting on the Deathstar, Luke discovers that Darth Vader, the evil dark Jedi, is his father (he did search his heart, he did know it to be true).

Now, having rescued Princess Leia from Jabba the Hutt, Luke and the gang must face off to save the galaxy...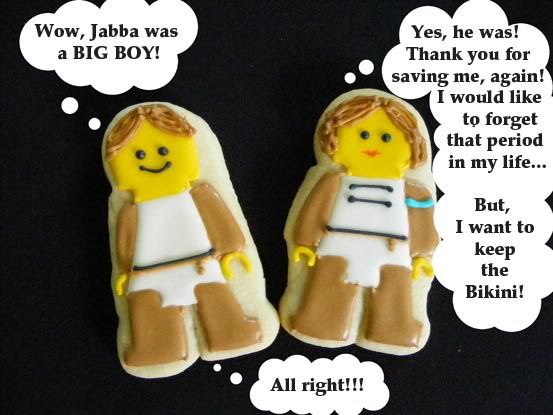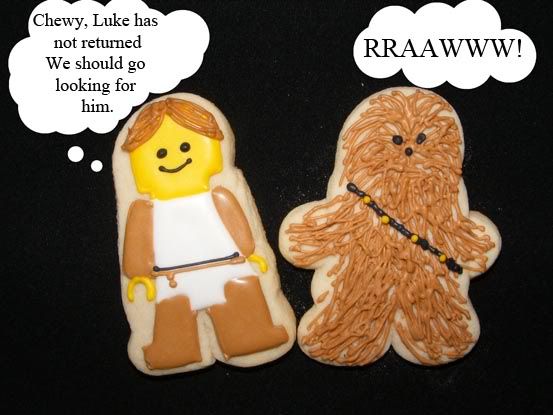 Captured!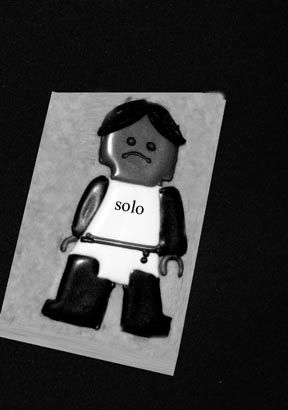 Forces invade... they rescue and thaw Han Solo.