There is nothing like summer. I love going fruit picking and swimming, fall comes, it is time for pie... AH! The life!
Now that summer is half over, I decided to post my fresh picked goods... Wanna see?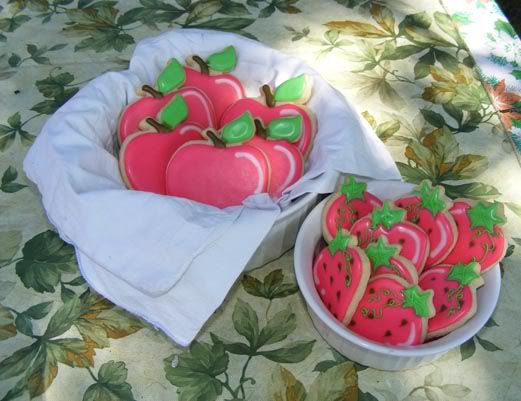 These goodies are not bound to be cooked though. These are for a picnic! Where did I get the fruits?
Pluck! I get them right off the tree! Well, maybe in my mind :)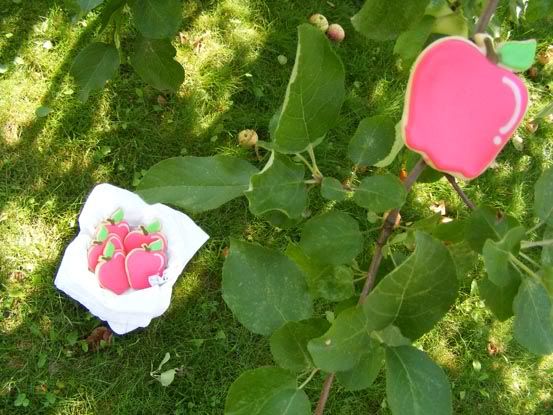 You see, the colours of summer are so vibrant! I love to think of how the green, blue, yellow, pink and all the other colours of summer come out. Even storms have colours. We had a lovely rainbow right after our storm last night. It was perfect! With the ground still moist, I picked some lovely apples.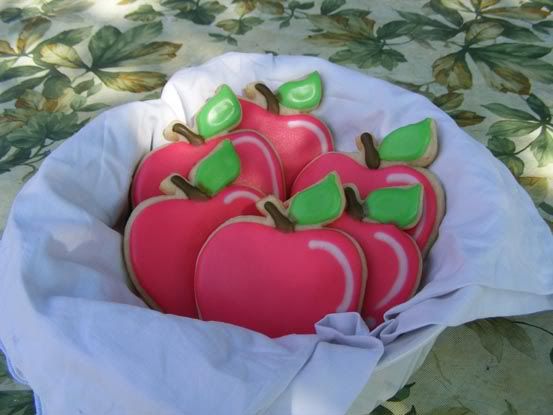 I also had a little strawberry bush in my home which was blooming! The ripe strawberries are ready to be picked: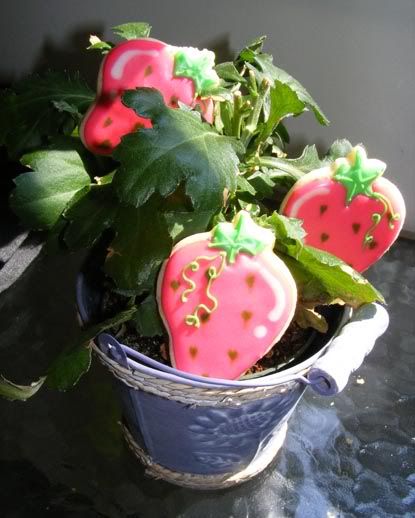 A whole bowl full! He Hee!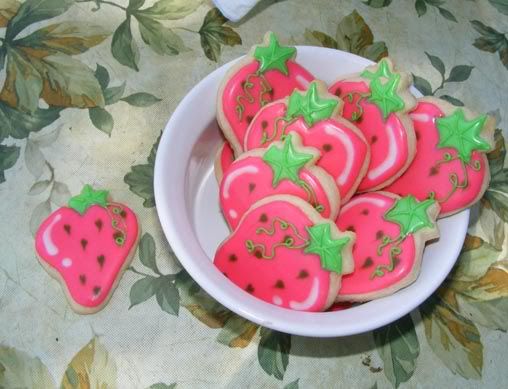 For these cookies: Sugar cookie dough with vanilla royal icing. I decorated them using kelly green (Wilton BOO) colour paste and Christmas (BOO) red paste (also from Wilton). I would love to try the Americolour gels. I hear they are much better. I hate having to use a butter knife to scoop out the gel paste from the Wilton containers. It makes a huge mess. Americolour gels have a squeeze top! What a great idea!
Now to enjoy the fuits of my labor! Hope everyone is having a great summer!