Today a rather large storm passed over my place of work. It was amazing! The best part was the smell after the storm, the whole area (which is located in the country) smelled of wet leaves. It's that fall colour you come to associate with love! True, pure love! There were many times in my life when I would go hiking in the fall and that smell would greet me in the morning. Cool and crisp, it's not the smell of decay (even though literally, that is what it is), but rather, the smell of warmth.
I imagine that if orange had a smell, it would smell of the fall leaves.
So, keeping with the theme of fall, I made Orange Spice Macarons!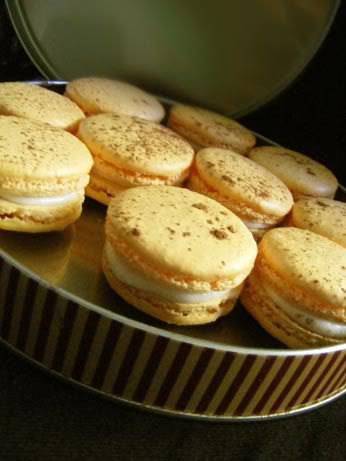 The idea was a basic orange
macaron
(colored orange with orange-zest and a little orange extract) filled with a
maple-cream cheese buttercream
(spiced with a little extra cloves, ginger and cinnamon). To top off the look, I sprinkled a little cocoa powder on top.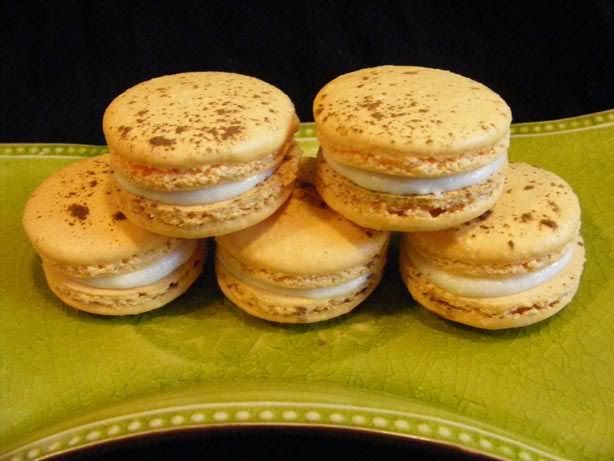 I'm still working on the dome top. The problem with this batch is that I added a little too much almond flour, so they were heavy, and did not settle the way I would have liked. But they still remind me of fall, and are still quite delicious! I am my own worst critic!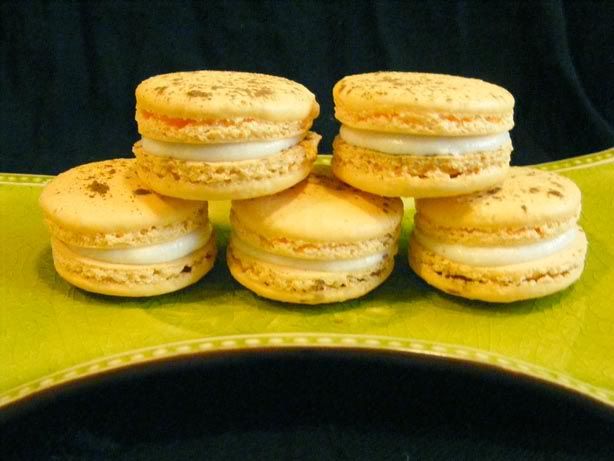 So, here's the question I pose, what do you know of macarons.

Last April, the Times Online posted an interesting article on the Macaron: Macaroons (edit: STUPID! They even have a picture of a macaron): what that fashionista is eating. Claiming that a rise in popularity for the little cookie has caused it to begin bumping the beloved cupcake.

So, the questions I pose is this: Is the macaon the new cupcake?

Tell me what you think! I'm curious to know!