I'm sure it's poor form to play with your food, but honestly, there are times when it is necessary! Enter: THE CROWN COOKIE!
Now, I didn't actually have a crown cookie cutter when I was asked to make this cookie; I was a little panicked as to what I would do. I found that a collection of cutters can replace a single one. You'll see what I mean.
The cookies themselves were quite simple. Blue crowns for boys, pink crowns for girls. The pink are more tiara, whereas the boys have a more jester-king sort of look.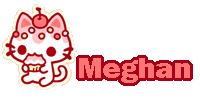 Join the LINK PARTY @ Someday Crafts & Seven Thirty Three & The Shabby Nest