It is Lilianna's 1st birthday! YAY! First birthday parties are always more about the parents than the children. Seriously, will a 1-year-old remember their cake? Probably not, but that won't stop the parents from trying to get a sublime cake. Today's 'Sublime Cake' takes the form of Abby Cadabby from Sesame Street.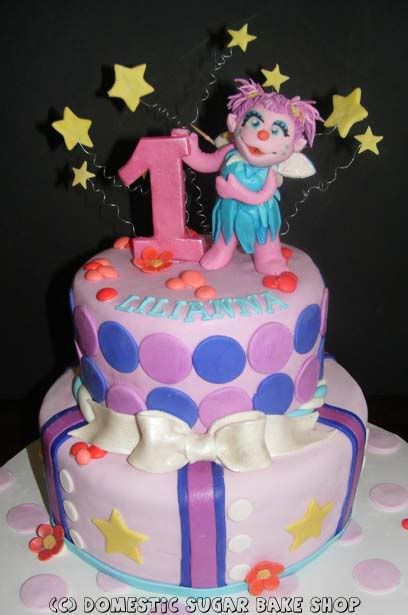 I truly enjoy making little gum-paste characters. Unfortunately, the first one I made for this cake had a little fall, and is currently warming a dumpster :( That's okay, that just means more work ... or play, depending on how you look at it.
Anyway, this two tier Chocolate cake had just the right amount of magic and sparkle to it to make it special. Now, off to get my party-mama on! (I hate that show). Here's to cake, ice-cream, children, and very proud parents!