Babies are awesome right? Cute, cuddly, sweet. Sure, they have their moments, but what child does not?
When I think of babies, all I think about is:
But seriously it's not all that bad right?
A co-worker of mine is going away on a Maternity leave soon. She's done, tired, and surprisingly small given how close she is to the 'end'. This will be her second child, yet she's not forgotten the pain, or so she assures me. Since tomorrow is her last day (Thursday), I'm sending her off with a little gift. The screaming baby, is really a cupcake!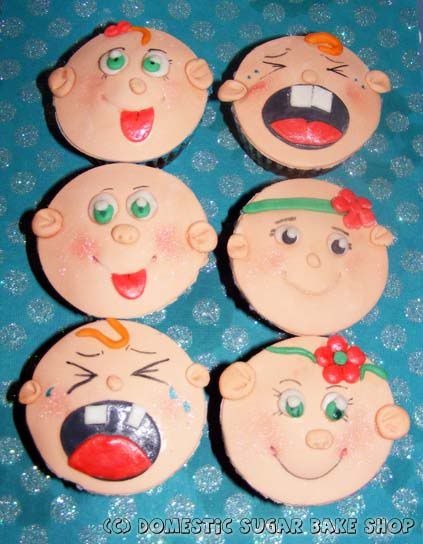 But wait, if the screaming baby was not your type, there are more.This cliche little design is darling! I've wanted to do a cuppie like this for a while now, but given my non-baby state, and the fact that my baby-having friends have moved away from Fort Fabulous, I've not had the chance. Yeah, that's right, Fort Fabulous!
Babies, cry, scream, and drool. But they also laugh, smile, love and are cute. So, good luck Madam! Tu vas être une maman fantastique! Bonne Chance!