Still playing with the hearts. This time, I decided to make little messages of love. I figured, why not, hubbie needs some reminding every now and then!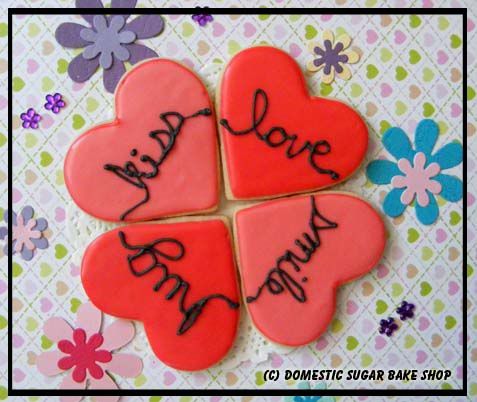 I think what I like most about these hearts is that they fit together nicely, and they flow together. Where one word ends, another beings. Okay, maybe I'm being the English teacher I knew I was, but it is a symbolic cookie.... Yeah, That's Right!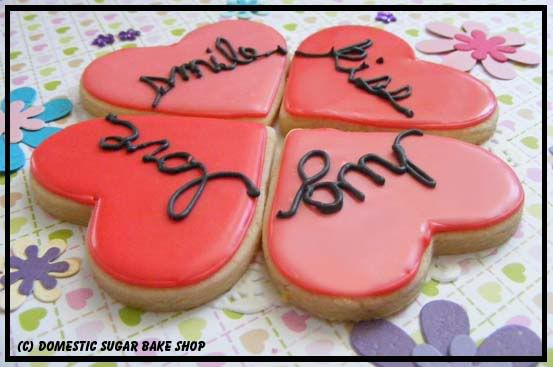 Now, to get ready for a new cookie design. Super excited about this design, I hope it works out!
Until then!