It has been one heck of a week with this surprise cake! The surprise was in the timing - I wasn't given much notice :) But that was okay! I am super super excited by it, and how it turned out.
When first approached about this cake, my friend said she wanted something from the Backyardigans series. Her suggestion was something 3-d, and something with a soccer ball (from the Soccer Monster episode). I was like... you mean Paco, the penguin (no, it is Pablo). Shows what I know!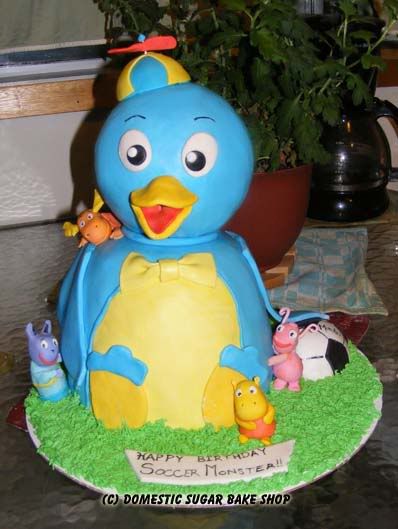 I think the real challenge was in the little figures, I mean, getting them to look right was hard! Especially the pink... lizard? Don't know what that thing is. I won't show a close-up because the head was way too narrow, but I think the others are fine.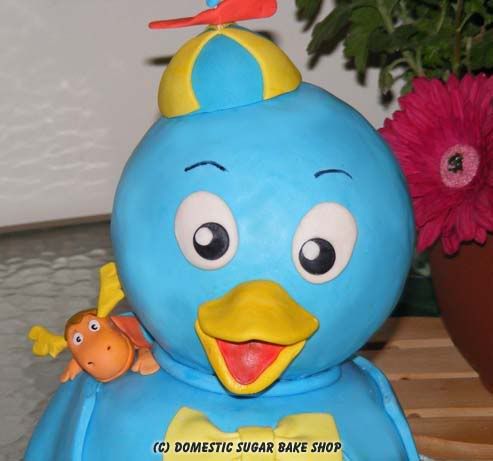 Of course, putting it all together is the real surprise, even for me. After having each individual piece on my table drying, thinking, HOW IS THIS GOING TO WORK?! it was amazing to see it come together. I think I freaked out the most when I put the moose on... I mean, COME ON! Look how cute he is?! Totally my favourite part of the cake!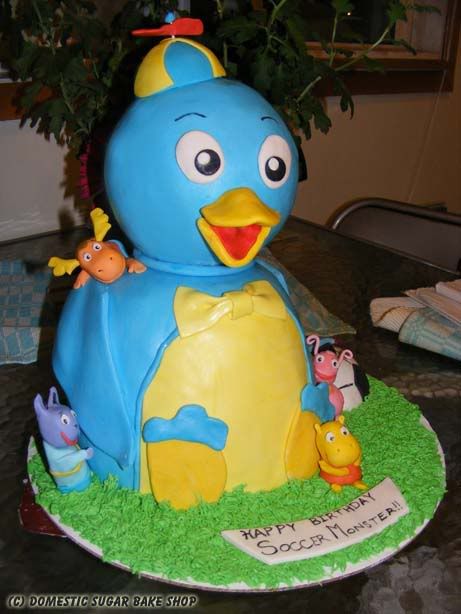 So Penny, what do you think! I hope you had a great party, and I hope your little Soccer Monster ended up cheering up a little.
Until next time, I've got a special project lined up!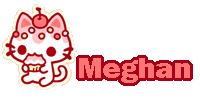 Hey, Why Not
SHOW OFF
your DIY own projects?