Super awesome weekend! I hope everyone else had a great one too! This week's project: a
Puppy Party
themed Cake/Cupcake tower! This super cute little colored cake matched the colors outlined in the Puppy Party pack; the cake was for a teacher friend's youngster!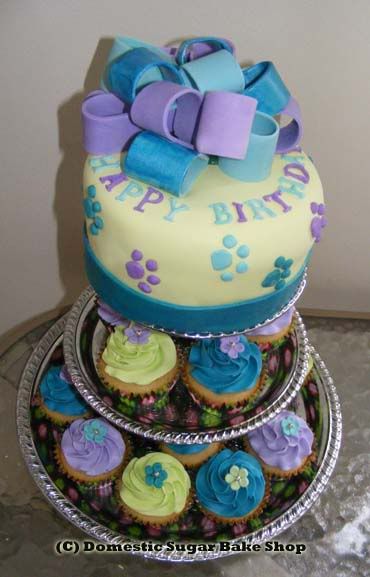 So, what's on the inside? This Vanilla-Spice cake featured an Orange icing with Cookies n' Cream center. The Cuppies are also Vanilla-Spice and are topped with a whipped orange cream icing.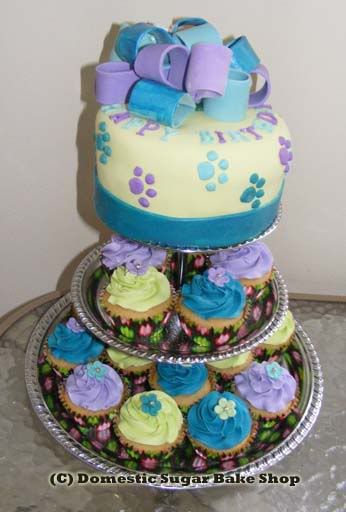 I love playing with new ideas but this cake was so simple, it looked so elegant, I guess I just forgot that simplicity can sometimes be the best bet!
Coming up next, a demo of Fondant Cookies: Super simple to make and delicious to eat!