Well, I'm back! After a few weeks of being sick, I seem to be on the upswing! HURRAY! I've been unable to bake due to a crazy eye infection, so I've been fantasizing non-stop about all the wonderful things I'm going to bake when I get better... dreams! Oh what dreams!
Today, being the first day I'm better I jumped right into it... I decided to make some pretty sunflower cookies.
Flood cookies can be very pretty, or even very simple. The key is to put in details. Here, I'll show you. Take this simple flood sugar cookie. I've done the base work on it already... I've given it a yellow bottom layer, and even started to put in the center of the flower. But something is still missing.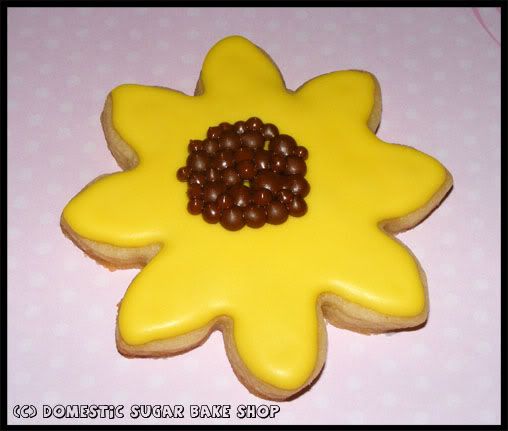 This cookie is what I call an in-transit cookie, on it's way to being finished. The key is to add just a touch more detail to make it pop. What makes a flower pop better than its petals?
To bring this cookie to the next level, I began to pipe in the detail: a little definition into the body: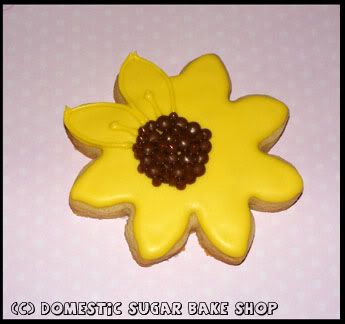 You can get the idea of how this works, by adding the outline to the cookie, the petals are no longer just a blob, but now, they become defined! All cookies are like this, finding the right touch to make a cookie pop!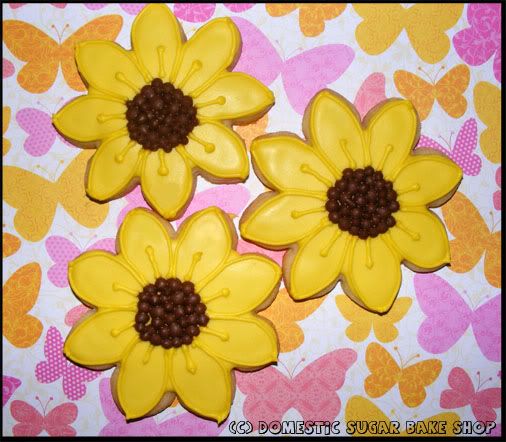 So pretty. So, onto my next project, it's sure to be amazing!!!
Until then!