Of all the blogs on the interwebs, Kara's blog,
Butter Hearts Sugar
is my absolute favorite! Maybe it is the general aesthetic, maybe it is the fact that she has a
wicked tattoo
! Either way, many of her ideas scream to me! So, with her recent post on these cute lollypop cookies, I freaked. It has been years since I've seen them made (my mom used to make these for us). I just had to borrow the idea!

For a great tutorial, head on down to Kara's blog and check her
step-by-step
. For mine, I used my sugar cookie recipe and three colors of dough to make lollies. I decided that since my classic sugar cookie recipe is great with icing, but I needed a new flavor for the perfect lolly. So, I pulled out my
LorAnn candy oils
and added a few drops of the
Key Lime
into the dough. SO AMAZING!
Key-Lime Lolly Cookies!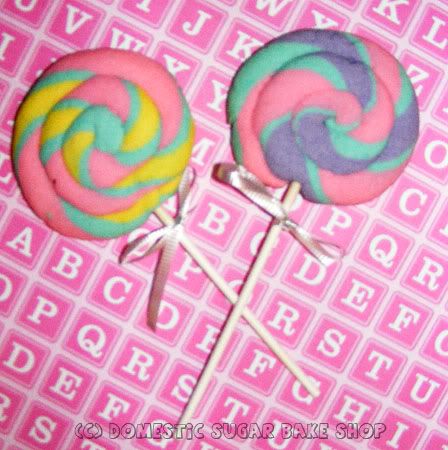 Of course, these cookies are a dream, and made my students super happy when they got them as a prize! I am very happy that I could be reminded of this great treat, and I can't wait to get back to creating. This is a wonderfully simple design that is great for kids! Or me :)

Thanks Butter Hearts Sugar, for inspiration, icing, and awesomeness~!