For the longest time I've wanted to make Homemade Marshmallows! It has been at the top of my daring baker checklist forever. So, when this past weekend I decided to make my own, and they turned out amazing, I was super excited to get out and roast them over a fire.
FINALLY, I GET TO MEET MY GOAL!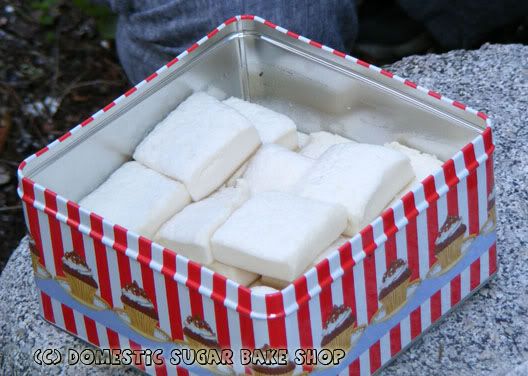 I used a recipe I found in Gourmet a while back. So, with a nice fluffy batch of marshmallows, a stick, some good company and a lot of laughs, I began to sense the anticipation of a fresh, warm marshmallow...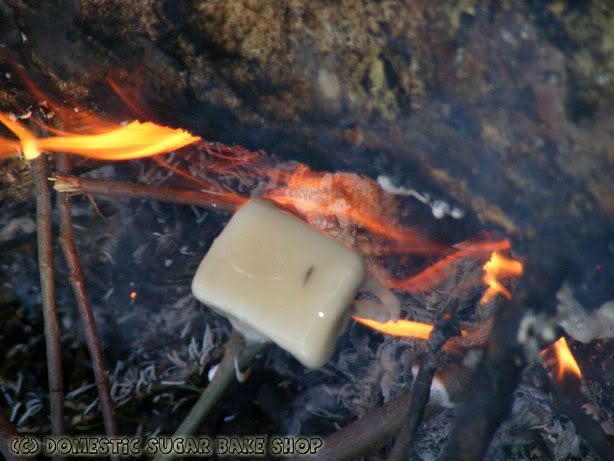 Hmmm.. the above marshmallow looks a little wet... hmm...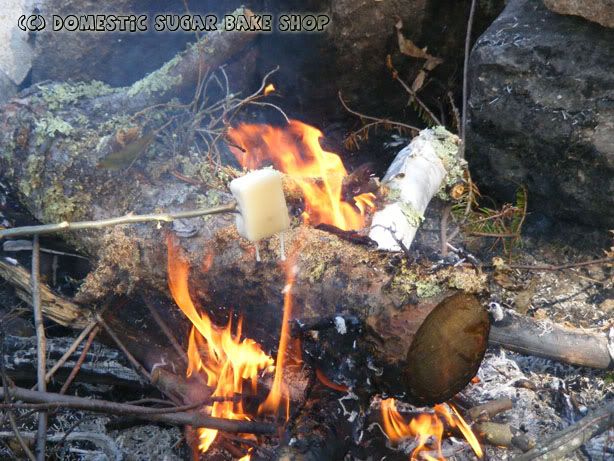 Wait... WHAT! It is melting!
Me sensing all is not as it should be....

Nope! These marshmallows are great to eat from the container, but are none too good for fires. I went through 3 Marshmallows trying to find a way to roast them that would not produce melting, but was ultimately defeated by the mighty Marshmallow Mishap.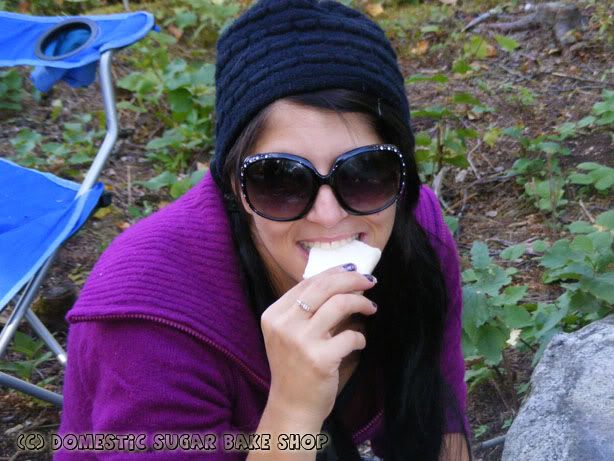 My friends and I had a good laugh at the whole thing. It was so awesome when they saw the marshmallows, but when it started to melt away, we all laughed quite a bit. With the cool fall weather, we all enjoyed the fire and the fun, and at least each other's company.

Oh, and the swimming! Hubbie and I got into the water, which was surprisingly nice once you stayed in for a minute or so.

I hope you all had a great long-weekend, and good luck to all those who are back in school... like me. CHEERS TO MY CLASSROOM!