Hurray! SPRING!
I've been watching the weather change. WE OFFICIALLY HAVE GREEN BUDS ON OUR TREES! That is super exciting. Today I was even fantasizing about swimming in Rainy Lake. I remember last year in May taking a plunge in freezing water when there was still ice moving out. This year, the ice is long gone after that wonderful March weather, but it is still far too cold to go for a dip just yet. If you've seen
my polar plunge photos
, you know that the cold does not bother me. Luckily, the flowers are blooming again, so here's my latest cake creation: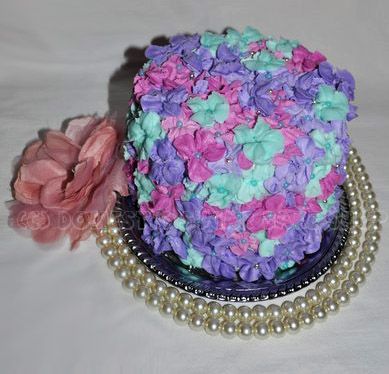 A friend of mine celebrated her birthday in April, along with a bunch of her co-workers. She asked me if I would not mind doing a communal cake to celebrate the four birthdays they shared this month. Since I was only given short notice, I make something quick with buttercream. I've been dieing to try out the flower tip I have, and since most of my work is done in Fondant, this was a welcome change.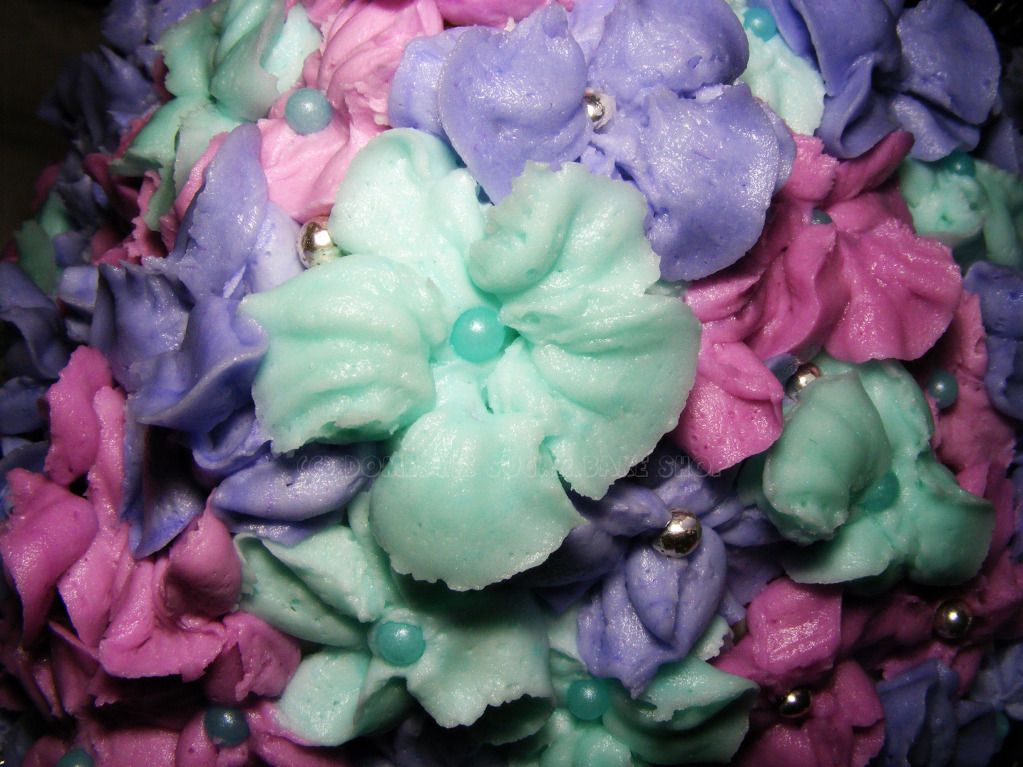 I particularly like the little flower centers. I used some non-perils I ordered from
Bake it Pretty
. Super sweet. I think they finish it all off.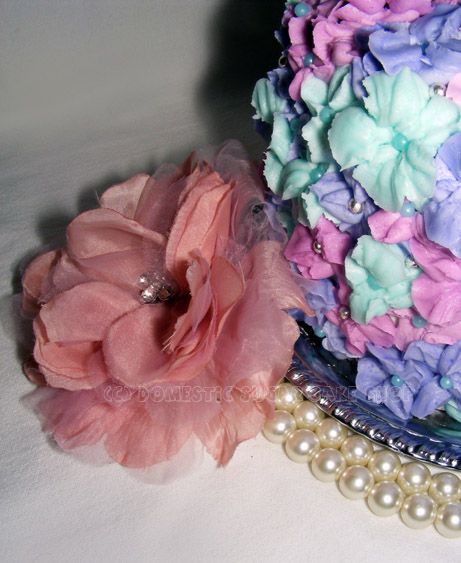 This week the photos were taken by myself, and my friend Caren, who, along wither her super awesome camera, came to play with light and colour. We sat on the floor with our little lighting set-up and played with flowers, scarves, blankets and everything else we could for the setting. Honestly, I was in love with her camera. I guess after 5 years, it is time to get a new one... I love my little Fuji Finepix, but Caren's camera was soooo awesome
ლ(இ益இლ