The Fort Frances High School Cheerleading team took a nice trip to NorWossa yesterday, and that meant that we were on the move. I realize that it is only a 2 hour trip to Dryden, but that is two hours on a bus filled with sleepy-excited cheerleaders and volleyball players, leaving at 6:30 in the morning. It was a long day, but everyone did super!
To celebrate the cheer exhibition, and a lot of hard work, I made this Stego-cookies. The girls have been working very hard on their routine. With Regionals only a few weeks away, I figured it would be best to give them something to show how much we appreciate their hard work.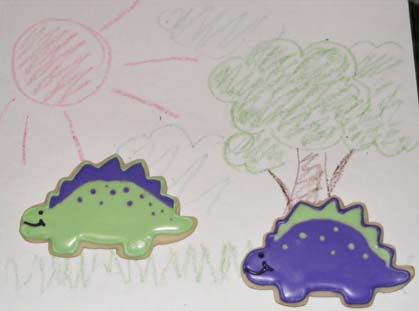 It was not until I had chosen and made the icing that I realized that I had chosen "Barney" colours, but it was not as though I could do anything about that! Surprisingly, none of the girls made the link. They simply loved the tasty cookies, which is fine by me! I didn't want them to think that the colours were chosen for any "Barney-like" reason. Still, despite the silly colour choice, I think they are so cute! Look at them, on the move, ready to take a long trip!
Look! All smiles, and after a long day too!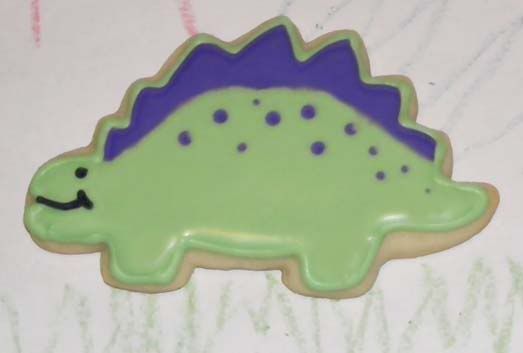 I just wanted to thank the girls for their hard work. You guys were so amazing! I can't wait to see the whole routine at Regionals. Let's continue to work hard! You should be very proud of your success!
Until the next cookie! ♥