This weekend, two of my friends are celebrating their birthdays. In celebration, we are going back to the 1980s, time to, like, tease the hair and grab the bangles! Totally! I've made two types of cookies for this event. First, the Martini cookie!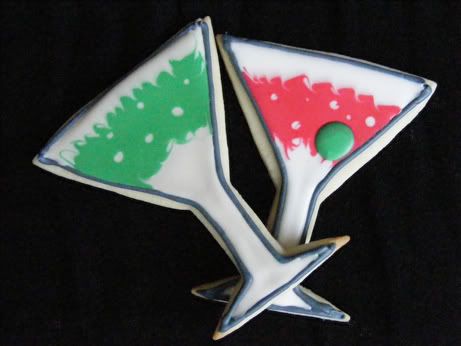 This cookie, with or without olive, is a fabulous little addition. The sharp colors scream taste!
Be careful, however. The Martini Cookie is, like, totally spillable!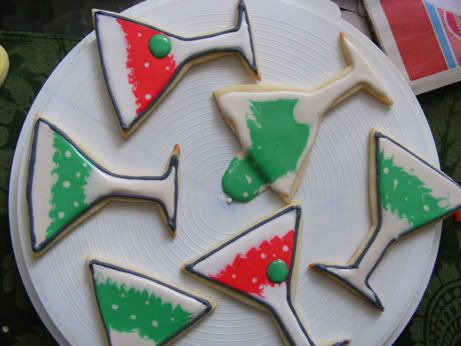 Tomorrow! Party with the Rubics Cube Cookie!