This week has been so busy! I cannot believe the weekend is finally here. TGIF! (does anyone else remember TGIF on ABC? That's what I'm thinking anyway).
This weekend is the Regional Cheerleading competition in Thunder Bay. This has been a big push, but the girls are ready to go down and compete. Lets just hope they have fun!
To mark the event, I made a little cookie for them. I realize that there are so many different things I could do, but I was inspired by
THIS BAKER
, and just had to try the pattern out.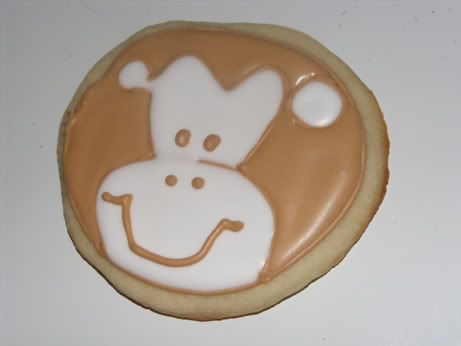 Laurie is a talented baker, and I loved the simplicity of this cookie. I figured that the girls are going to go Bananas this weekend at the mall and at competition, so why not celebrate with some inner monkey! (That, and time was limited).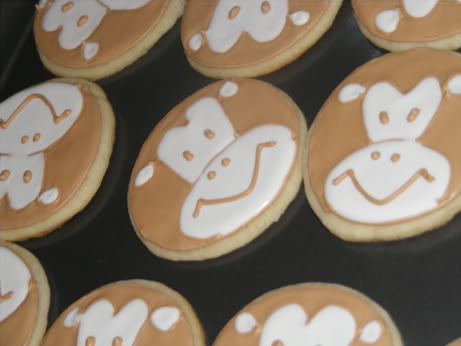 Hopefully this bunch will get a long well, and they won't get up to too much monkey business. Let's just hope they can climb to the top and become chief bananas themselves. (GO PUNNING).