This week I had the pleasure of meeting a new friend, Alexis. While I always enjoy meeting new people, I found myself strangely delighted and inspired when talking to her. Why? Well, it was because of a little pendent she wore around her neck. It was quite a unique piece she picked up in the Toronto area, where she's from. While I could not find a true picture to show you (and did not have the guts to ask a new friend for a quick photo), so I searched the internet and found this picture: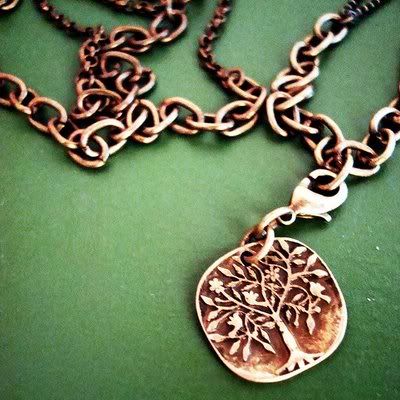 It is certainly not as nice as Alexis's piece, but it is still quite beautiful, and sets the stage for my inspiration. Based off of her necklace, I did a set of cookies: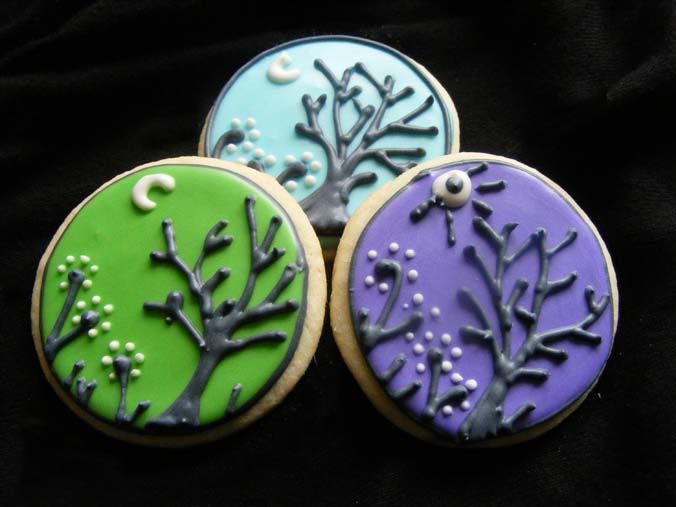 These cookies are made to look much like her pendent. I loved how the tree was off-center, and the flowers were simply dots. Each of the three colors adds something unique to the cookie. All in all, I think they turned out nicely. Now, they are off to be wrapped as a gift to her for the small inspiration.