I did some playing around this week. I've had a lot on my plate, but with the Cheerleading season over, I figured I at least owed it to myself to play with some cookie decorating. So, I opened my bucket of 50 animal cutters and found this happy shape. I DIE!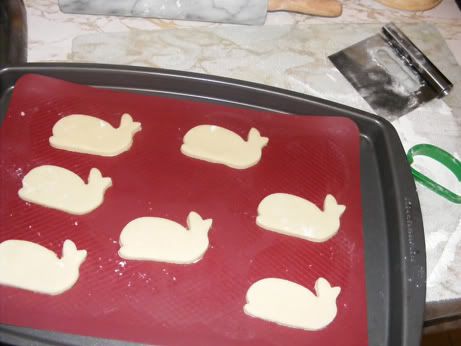 I decided that I would try out a little recipe that I saw online. Some people like to use the Royal Icing for decorating cookies. Others use a corn-syrup based icing, which is a little paler and softer (texture-wise). It has the added benefit of drying faster as well, which to me sounded like a bonus for quick cookies. So, I decided to give
this recipe
a go. It was recommended by another baker who I like to follow,
Cookie Crazie
(SHOUT OUT!). The end result was a little shinier than I had hoped, and left little run-lines throughout the flood ( you can see them below).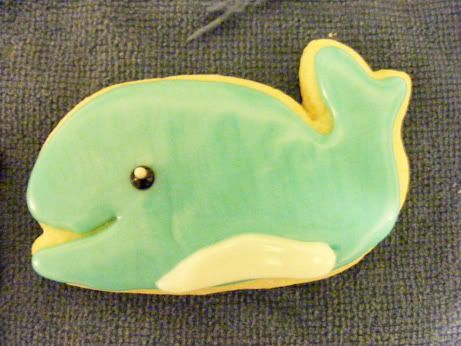 I suppose it is a recipe that is okay for playing with; certainly it was a nice base, but it did not wow me, and the end effect, while adorable in Whale Form, did not meet all of my expectations. Maybe it was because I used "Golden Corn Syrup" instead of "light," who knows, but the type of icing was a far cry from the stiff Royal Icing I so love.
Either way, I had a blast... come on...
HAPPY WHALES! THEY ARE SO HAPPY!
☺
♥

♥

♥

♥
I am guessing that I will have to play a little more with the recipe, and see that I can't change things up. I love these little critters though, and don't think that it was not worth the effort.
Let us see how the next couple of tries go.
Until then.