Today is the Cheerleading Season Wind-Up Party. We have done our thing, now it's time to party. I had asked Brooke, one of the girls, what I should make, and she suggested cupcakes. The next question was Chocolate, Vanilla, or Rainbow... was that really a choice? So, I ended up making these cute little cuppies:
This is what I love about Gel paste food-colorings, you can get them easily at craft stores, or online, and when used, your colours tend to be far more vibrant.
For these cuppies, the technique is simple: First, make a batch of vanilla cake. Then, divide it into the colours you wish; I made a rainbow of Red, Yellow, Green and blue.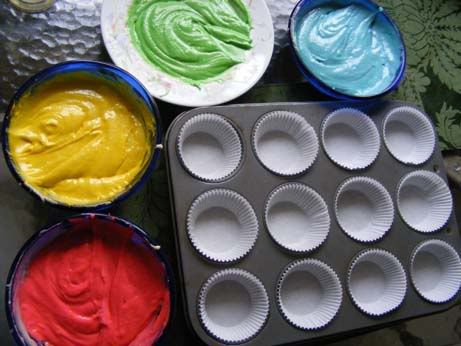 Next, take spoonfuls of the mixes and plunk them into the cuppie tins. Layering isn't necessary; I like to have the colours beside/on-top of each other.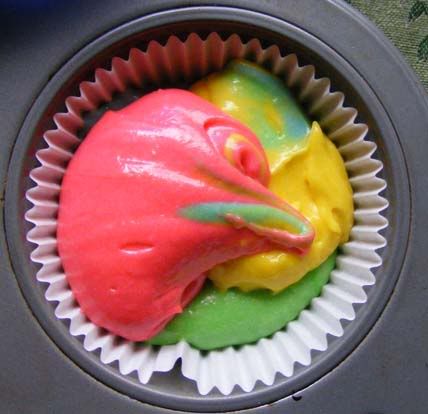 Layers of the colour, then it is ready to pop into the oven.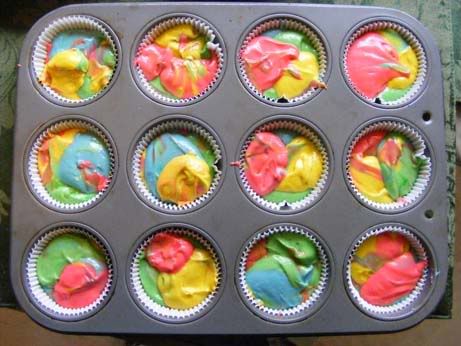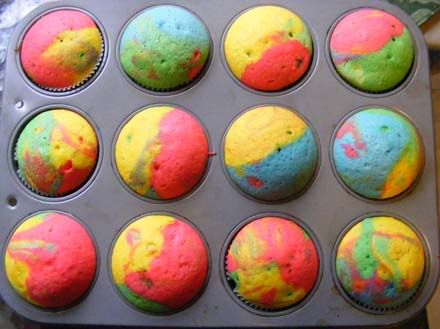 Puffy! The magic is that the colours get more vibrant when cookied (unlike that silly drop-dye)!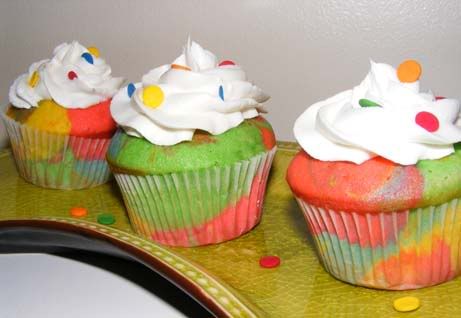 Add some icing, then some sprinkles, and they are so cute. I did add the cheerleaders as an after thought, but they were not necessary to "make" the cuppies. I just figured the girls would love them. Here's a last little shot of the cuppies all done up: