WARNING: THIS DESSERT IS EXTREMELY ADDICTIVE! BAKE AND STORE WITH EXTREME CAUTION AND CONTROL!
I recently found this great blog:
My Baking Addiction
and became obsessed with the recipe for their Chocolate Caramel Shortbread Bars. They looked soooo good that I just had to do a piggy-back recipe and try them out myself. Let me tell you, they work in stages, so they take a while, but they are sooooo worth it!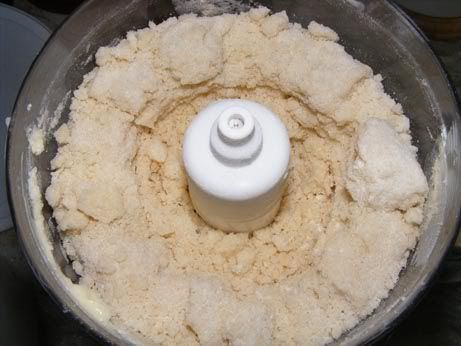 Pulse together (in a food processor) 1 1/2 cup flour, 1/4 cup sugar, and 12 tbsp unsalted butter. It should come out crumbly, like my picture.
Next, press it into a 9" square pan (well greased) and poke with a fork. Bake for 30-40 minutes at 30 degrees or until golden brown on the edges. (Below) Let Cool.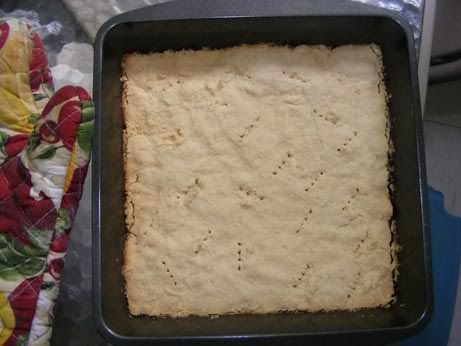 Next, for the caramel filling:
Mix 1 (14-ounce) can sweetened condensed milk and 4 tablespoons light corn syrup, stir until incorporated.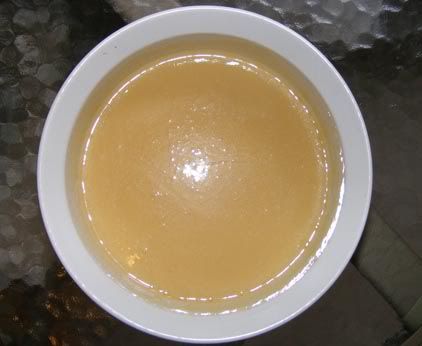 Take caramel mix and put into the microwave. In sets of 30 seconds (stirring between each set) cook for 6 minutes... that's right, stand by the microwave and watch it. Be careful though, this will bubble over if you are not careful. Use a deep dish to prevent spills.
BUBBLY!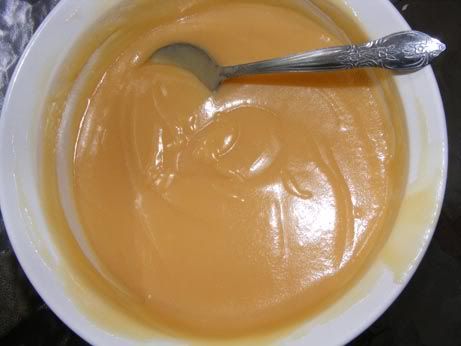 After 6 min, it should look like this, a golden colour and it should be thicker.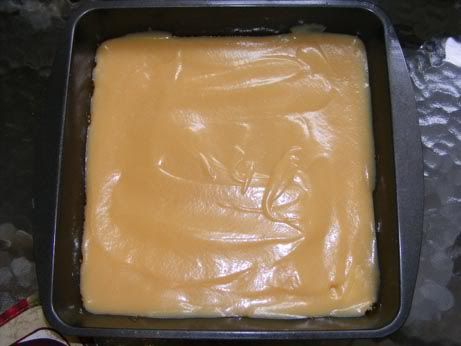 Place over already cooled shortbread... cool that in the fridge for a few, then go to the chocolate phase.
In the microwave again, melt 12 ounces semisweet chocolate and one tbsp unsalted butter. Stir then spread over cooled shortbread/caramel mix.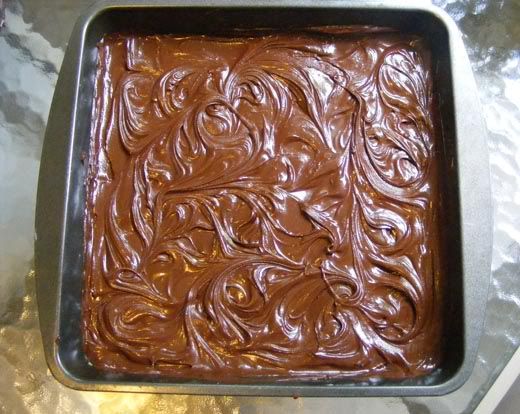 Pretty! ♥
Sprinkle 1 teaspoon vanilla fleur de sel (sea salt) if you wish (DO IT!) and chill.
The picture given by My Baking Addiction: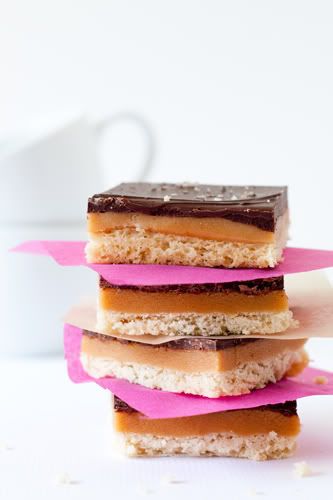 I love their presentation. For the full recipe,
click here
!