A while back, Meaghan @
the Decorated Cookie
posted a sad observation about her cookie creation, Mr. Melty. She noted that while the cookie design was unique, no one seemed to take to making or recreating it. She was wrong. There came an overwhelming swarm of re-posts, comments and adaptations of the famous idea. Meaghan, I'm one of the adoring fans! Here is my Mr. Melty Family!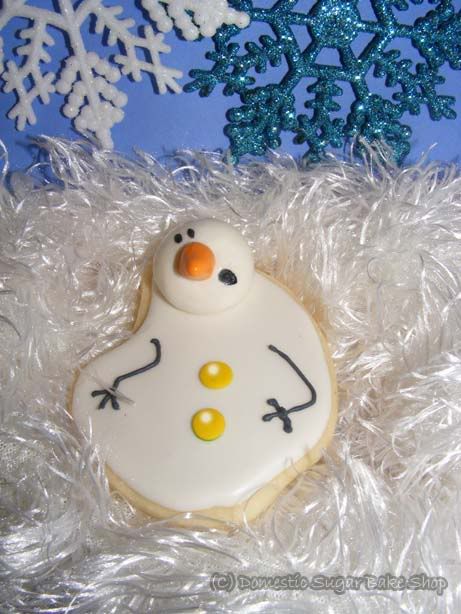 This one was my favorite.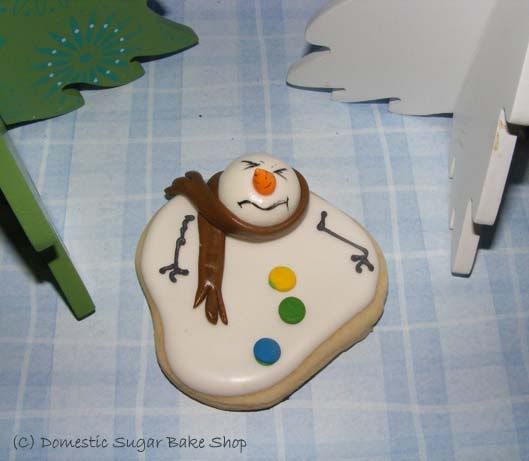 And my hubbie's favorite. He said he looked like he needed to go to the bathroom.
One unhappy but accepting Melty.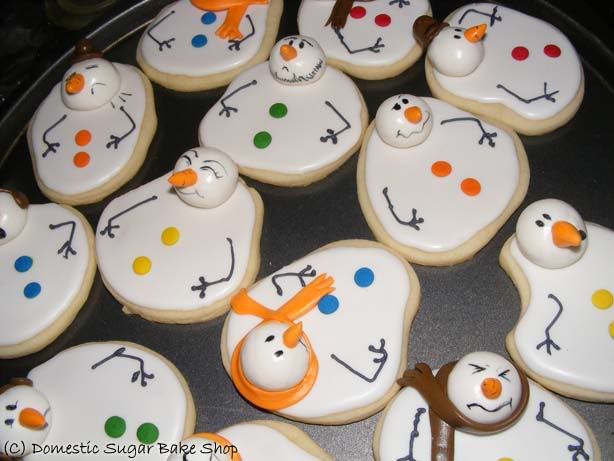 And there were many more. Some with Hats. Some with Earmuffs. Some with Scarves. Some without. One even spouted a Beard (that's my hubbie!).

So, Meaghan, you see that your idea is a big hit. And even here in the great north, people got a huge kick out of the idea. What a fabulous addition to any cookie platter. Show your love and support. Make Mr. Melties of your own! They are fun and Delicious!