I hope all of you had a wonderful Christmas, full of family, food and fun. My break was very restful. Most days I got in excess of 18 hours of sleep, which may have come from the flu I contracted one day after arriving. But, all was not lost! After 5 days of being bed-ridden, I am now able to enjoy Post-X-Mas shopping, which means... MICHAELS! I bought myself some brand new fondant and gumpaste tools. So excited to get back into my own kitchen and bake! Since I did very little of that, my post may seem a little weak, but I wanted to share with you all my X-Mas baking.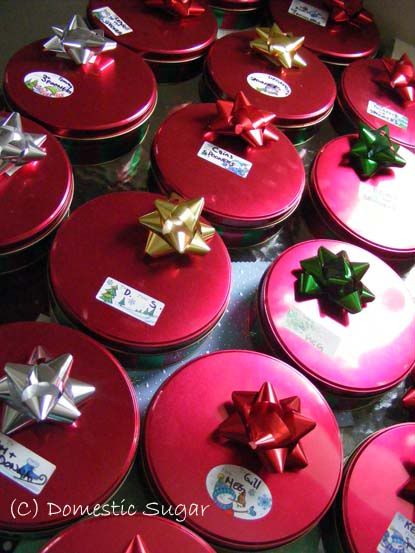 So, each of the 30 people I was baking for got an assortment of goodies. I had about 40 dozen goodies baked by the end. The boxes or tins each contained an assortment of goodies. So much baking. I like to get my baking out early so that all the recipients can have baking ahead of everyone else. I get all my baking out 2 weeks into December at latest. When you work at a school, kids, parents and co-workers will load on the goodies in the last week of school, which can create quite the problem for poor teachers who are dieing to eat it. Don't get me wrong, you can send goodies with your kids, just know that just before the break, the teachers are sweetened out! Hence my plan!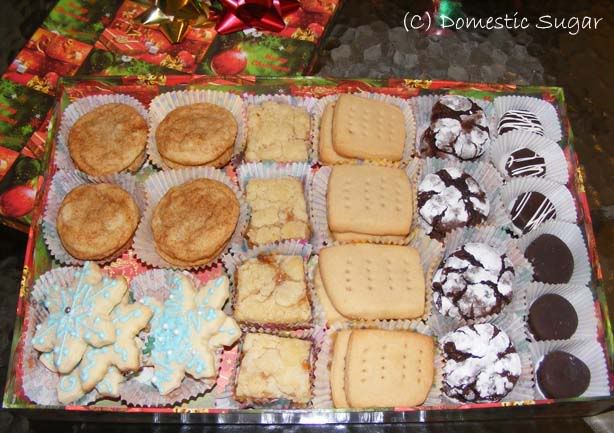 I like to create an assortment of goodies. From Left to right:
1.
Maple Snickerdoodles
2. Simple Snowflake sugar Cookies
3.
Caramel Butter Bars
4. Scottish Shortbread
5. Chocolate Crinkles
6.
Peppermint Patties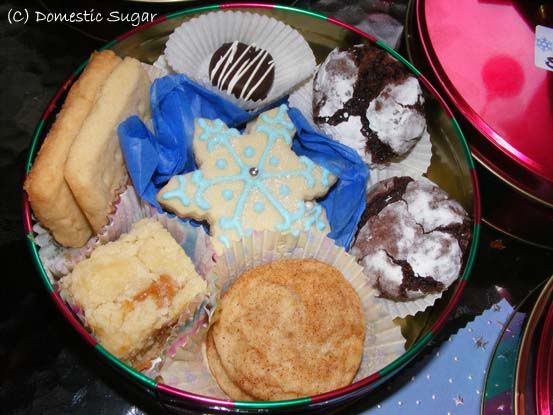 The best part is that you don't need to put in a lot of cookies for everyone. Smaller families cans share small cans. To be truthful, the Mint Patties and the Caramel Butter Bars were the two most popular things in my packages. And as always, people love the look and taste of my sugar cookies. I'll have to share the recipe with you all in the coming days. For now, I'm going to enjoy the next two days here in Thunder Bay, and will be home shortly to bake anew.
POLAR PLUNGE ON JANUARY 1ST!
MY BIRTHDAY ON THE 2ND!
PARTY HARD EVERYONE!