I love to visit
Allrecipes.com
. I think that generally, the rated 5 star recipes are amazing, most of the time. That is why when I came across this recipe for a
One Egg Lemon Pound cake
(rated 4 stars by nearly 100 people), I decided it was worth a try.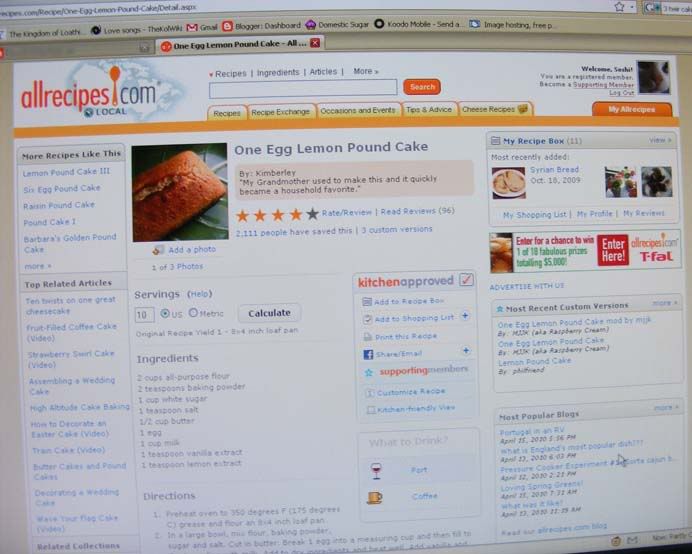 The recipe is simple enough, just add the ingredients and stir kind of deal. The batter itself seemed not so lemony. I love the taste of lemon (Maybe it needed some Lemon Zest). Never change the recipe the first time right? I could not do it. IN WENT THE EXTRA LEMON JUICE.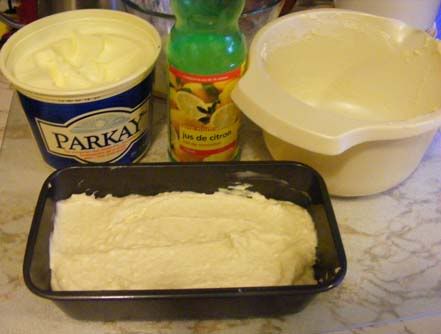 I realize that I probably should have waited to see how it came out, but I did not get the feeling that this was going to be lemony enough for me.
After mixing all the ingredients, it went into the loaf pan, and then into the oven. The recipe said 30 minutes, my loaf took about an hour. >.<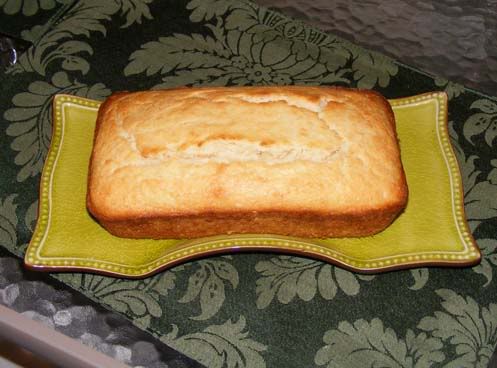 Once out, the loaf came out nicely. I was happy. Still thought that it needed more lemon though. So, I put on some lemon glaze. That was better. For the glaze, I added some orange extract, some lemon juice, and some icing sugar (plus a little water). Drizzle it on, and...

Not so much like a pound cake, that is for sure. Pound Cakes should be dense, and moist. This was moist, true, but very crumbly, almost like a loaf. And it was very breakable. It was not crusty, just too thin and airy to be easy to cut. The piece above I would admit that it broke into three pieces for the photo, and I just stuffed them together. Not that this is a bad thing... It is a good cake! Very tasty! Just not a pound cake.