This past week has been rough! After shrugging the flu, I found myself having to play catch- up on marking and such. No Big Deal, right?
Alas, not so. The only good thing is that this week I had the chance to do some baking. FINALLY!
This weekend (Friday actually) is the Spring into Success workshop. Patty at the VALA thought that it would be nice to have some spring-themed cookies. Enter, the TULIP COOKIE!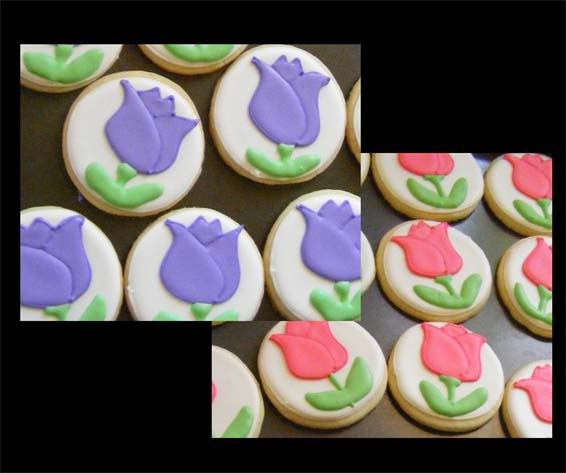 I loved making these. While I do not have a tulip cookie cutter (on order), I used a round cookie cutter, then painted on a tulip with a white background. In the theme of spring, I picked the colours Purple and Pink♥. I was very excited to do these.
These are sweet cookies. Best eaten with a cup of Starbucks. Luckily, they will also be at the convention!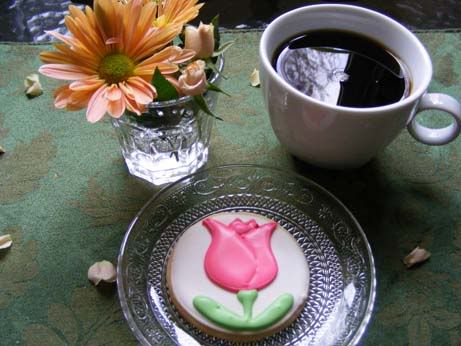 Now, sit back, and enjoy! Until next time.