Hoppy Easter everyone!
This week has been buys, as it has been for all cookie makers. I had a couple of cute orders this week: Eggs and Bunnies mostly (cupcakes to come). I just thought I'd share with you some of the things I've made: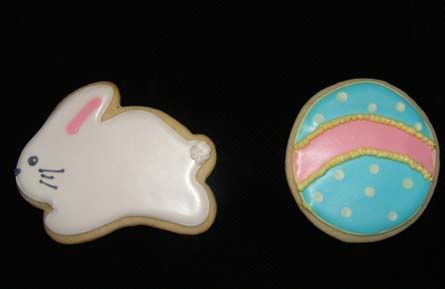 BUNNIES AND EGGS!

These were some greedy bunnies. They were trying to make off with the swag. Shame on you!
Easter Pastels make these eggs super cute.
Package them up, and they are ready to go on a family trip. Thank you Alice!
Next up: Personalized Eggs.
Thanks to Kimika for her order. These special eggs were custom for family and friends.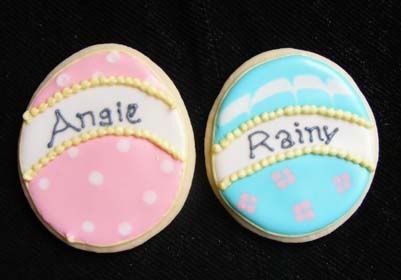 Hopefully she hides them around the house. I love Easter-egg hunts! They are a blast.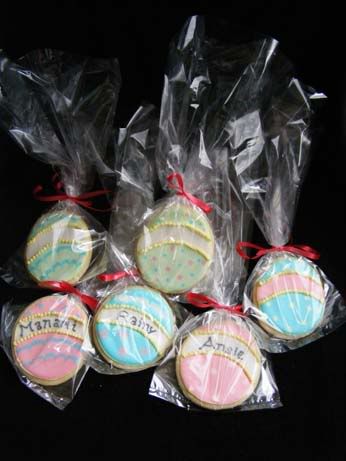 Packaged and ready. Enjoy!
Hope you all have a safe and happy Easter, wherever you go!