It was such a wonderful day her in the North-West. We finally got some decent temperatures! In truth, though, we really need rain for the flowers to bloom!
But I digress from what I really want to show you!
When I did the VALA event, Kim, one of the event coordinators, went nuts over the Tulip Cookies I made. She LOVES all things tulips, especially those Blue and Yellow tulips. Her request: A bouquet of Tulip cookies for her daughter (who recently won a Skating competition! YAY! Congratulations)
In the end, I placed one dozen of these cookies into a pot, added bows, and sent them off (they looked a lot nicer than this picture makes them out to be. I shifted them so you could see the green bows). I am in LOVE with Cookies-on-a-Stick. It brings me back to the State Fair days, when you could get Key-Lime-Pie-on-a-Stick
♥
.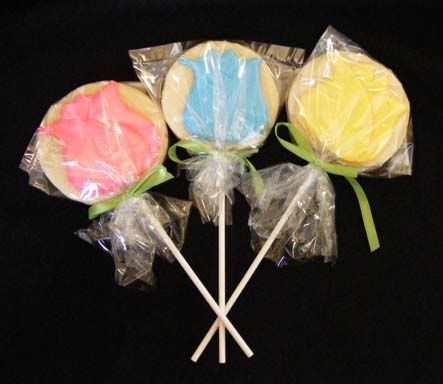 I took a few pictures of me holding the cookies (which did not have a background because I was afraid that they would be too heavy, and fall off of the stick.) I think they turned out well!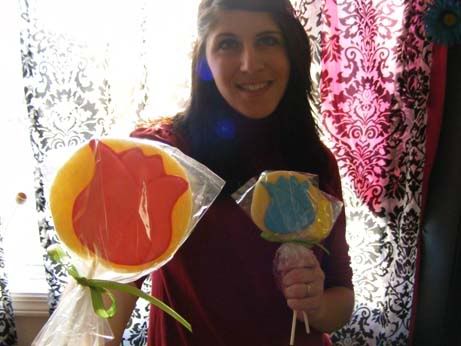 Me being silly. (My Hubbie is holding the camera!)

Next up, Wedding cookies for Liz and Jeff, and some Lady Bugs (which seem to be popular at this time!)