My house smells like Cinnamon. It's the best smell in the world! There is truly nothing like it!
I am having the girls over tomorrow for a game of crib, and thought that I should have some sweets in the house. I was originally going to make some tarts, but I figured that Snickerdoodles would be best -- they are my favorite! I used
My Snickerdoodle Recipe
to whip up a quick batch; the recipe is super simple, and only took me about an hour from start to finish.
The result: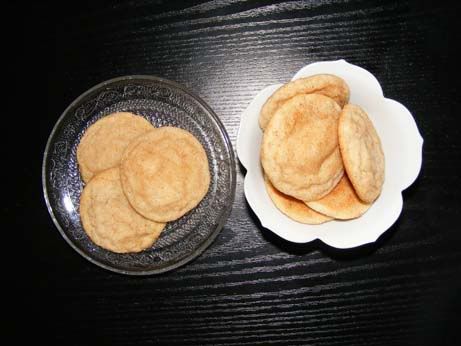 Soft, chewy, melt in your mouth cookies. I just got the little flower dish from a second hand store.. SUPER CUTE!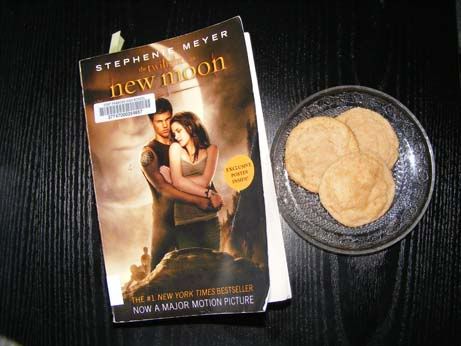 As I said before, these are my favorite cookies. I could not help but to eat a few and read my book. My students are currently going through the Twilight Phase (all students are), and they want to discuss the book. I have to say, I'm not sure which guy Bella should pick. You could either pick a controlling vampire (he follows Bella around and tells her what to do - Emotional Abuse?) or you can pick the violent werewolf (who is like a ticking time-bomb - Physical Abuse?). Either way, I am not feeling very good about these books, even though I'm enjoying them quite a bit. I'm on Team Independent!
The Twilight Series may not be well written (at least not for adults), but they are enjoyable, especially with cinnamon and sugar on the side.