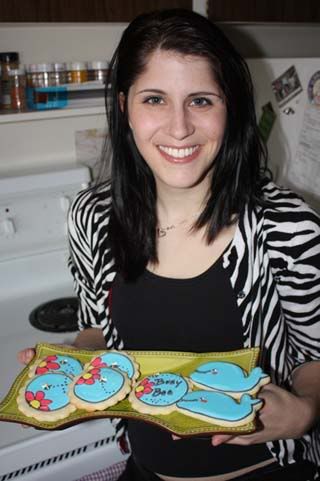 I was super surprised when local newspaper writer Peggy Revell decided I was an interesting enough feature to write about in our Local paper. Sure enough, she came to my house, interviewed me, and made off with some sweets as a thank you. Two weeks later, the following image and article was posted:
Cookie creations a Labour of Love
She makes wizard hats and Rubik's cubes edible. Dinosaurs and zombies become a delicious treat.And have you ever wanted to take a bite out of a kangaroo, lion, or monkey? Well, it's all possible thanks to local resident and cookie connoisseur Meghan Spooner.
Read the full article at the
Fort Frances Times
website.
And thank you Peggy. It was wonderful that you took interest.
Resulting from the article, I've been very busy. Expect good things over the next couple of days, I've been quite busy! Until then!